February 27th, 2016 will go down as a LEGENDARY day for me, and Los Angeles.
I'll never forget, and I'll never stop repeating the story.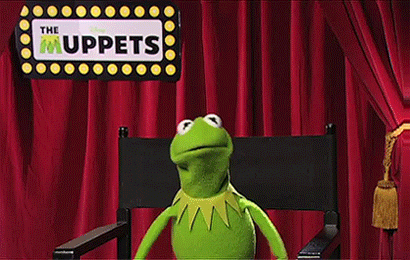 It all started with a tweet. The Hollywood Reporter announced Elton John was going to be performing a FREE concert in West Hollywood, on the Sunset Strip. Anyone with appreciation for the classics would understandably be thrilled, but for me this was extra special because of the following. >
That's right!  My name came from a really cheesy song from one of Elton John's best albums… Tumbleweed Connection. Needless to say, it was a humbling experience to watch another legend perform in L.A for free (Sir Paul McCartney being the other, and he could take up a MILLION posts). Elton performed essentially every major hit,and did a duet with Lady Gaga to 'Don't Let the Sun Go Down On Me'. Safe to say it was well worth the heat and limited view.
However my day was not finished. That night I went to see Louis CK in the Main Room at The Comedy Store (and I just realized Louie Season 5 is on Netflix, so I'll be right back, I'm about to binge watch). The very talented Marc Maron,who also has a very binge-able show called Maron, opened the show and was his usual killer self.
Then Marc Maron brought up Chris Rock. This was my 6th time seeing Mr. Rock, who was preparing for the Oscars the next day (and who dropped in on my birthday just a few days prior, which was much appreciated)! It was fascinating to watch his monologue develop over two weeks, and see how it inevitably ended up the night of the Oscars.
After a short 12-15 minutes, Chris Rock brought up Louis CK. For the small price of $20, I got to watch one of the greatest of all time bring up – one of the greatest of all time. Louis CK being a generous man, did about an hour of new material. For those that don't know, Louis CK prepares an hour's worth of material every year (which is NOT common for comedians at his level).
Now normally this is where the night ends, just in general or even for The Comedy Store – but nothing about Saturday was 'normal'. It was a day that dared its self to get better and more outlandish – and it did. Vince Vaughn, Courtney Love, John Faveau, Al Roker, David Blaine, Demitrie Martin & Jay Pharaoh were ALL at The Comedy Store. As I was walking by the Original Room (which is 1/3 rooms at The Comedy Store, including the Main Room and Belly Room) my night got even better.
Dave Chappelle was on stage, because, of course he was. My favourite comedian, in my favourite room of The Comedy Store, and I fought tooth and nail to watch him along with every celebrity or infamous person I mentioned. He is the ultimate rockstar, and ultimate comedian.
Needless to say my brain imploded, and further imploded when I met my second favourite comedian, Jerrod Carmichael, who is as nice as everyone has said he is. It was surreal watching those two have a conversation in the OR. I'm surprised my head didn't explode in that moment to be honest.
February 27th, 2016 will easily end up one of the greatest days I've ever had.
Los Angeles – it's never boring!
By the way, if you aren't watching Louie, Maron, The Carmichael Show or if you haven't yet witnessed the greatness of Chappelle's Show, do yourself a favour and get binging!
Credits
http://www.justjared.com/2014/06/29/chris-rocks-bet-awards-opening-monologue-calls-out-donald-sterling-solange-knowles-more-video/
http://www.rollingstone.com/culture/lists/the-50-funniest-people-now-20130124/marc-maron-19691231
http://splitsider.com/2015/01/buy-louis-c-k-s-new-standup-special-live-at-the-comedy-store/